Experts
Dedicated to Operations Excellence 
Technology
We are driving manufacturing innovation
Performance
Predictive Maintenance and Monitoring
Who we are
Trusted Industry Experts
Caravel Solutions is a management & technical consulting firm that specializes in the manufacturing industry. Our consultants are former manufacturing executives, leaders, engineers and operators with decades of experience.
GET TOTAL ENGAGEMENT FROM YOUR EMPLOYEES TO IMPROVE OUTCOMES
SMART SOLUTIONS FOR THE BUSINESS CHALLENGES OF TODAY
GET THE FACTS THAT MATTER TO REDUCE COSTS AND RISK

REDUCE UNPLANNED DOWNTIME AND MAXIMIZE PERFORMANCE

IDENTIFY, ANALYZE AND IMPROVE YOUR BUSINESS PROCESSES
SUCCEED IN YOUR DATA-DRIVEN STRATEGIC DECISIONS
Mission & Vision
Innovative Operations Management
At Caravel, we know change, it's what we do best. We have a history of proven results and trust with our clients, and as the market moves, you depend on us to keep you ahead of the curve. It is our mission to provide clients with reliable services and sustainable solutions they can trust.
Innovative Solutions
Together with our digital team, MFG Analytic, we deliver a blended approach combining operations excellence with technology solutions bringing Caravel's commitment to sustainable value into the future.
World-Class Experts
Our consultants are former executives, leaders, engineers and operators with decades of experience in manufacturing.
Trusted Partner
We strive to be a trusted partner and recognized for our expertise, experience, and ability to collaborate for success.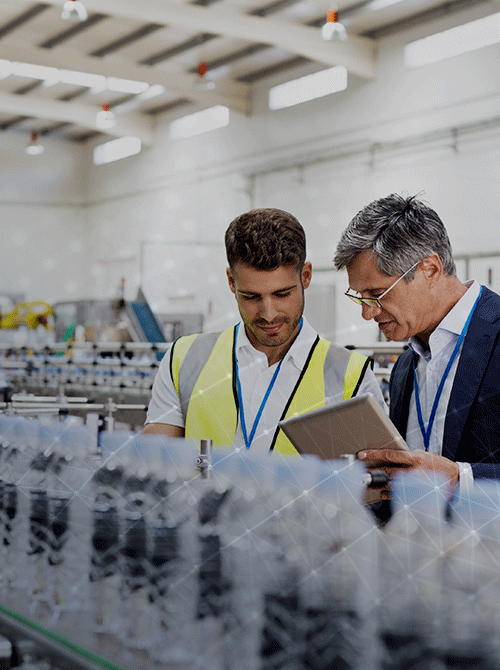 Learn more about how Caravel Solutions can help.
Get started today to discover new opportunities, identify concerns, and possible opportunities to help you unlock hidden value.
Give Control Back to The Operators
Leadership and engineers are responsible for empowering their operators to perform at their full potential, and Operations Business Teams is an excellent means through which this can be accomplished.